What was the first concept album ever
Concept album Meine Helden - 17 years until the release
by Dirk Heilmann,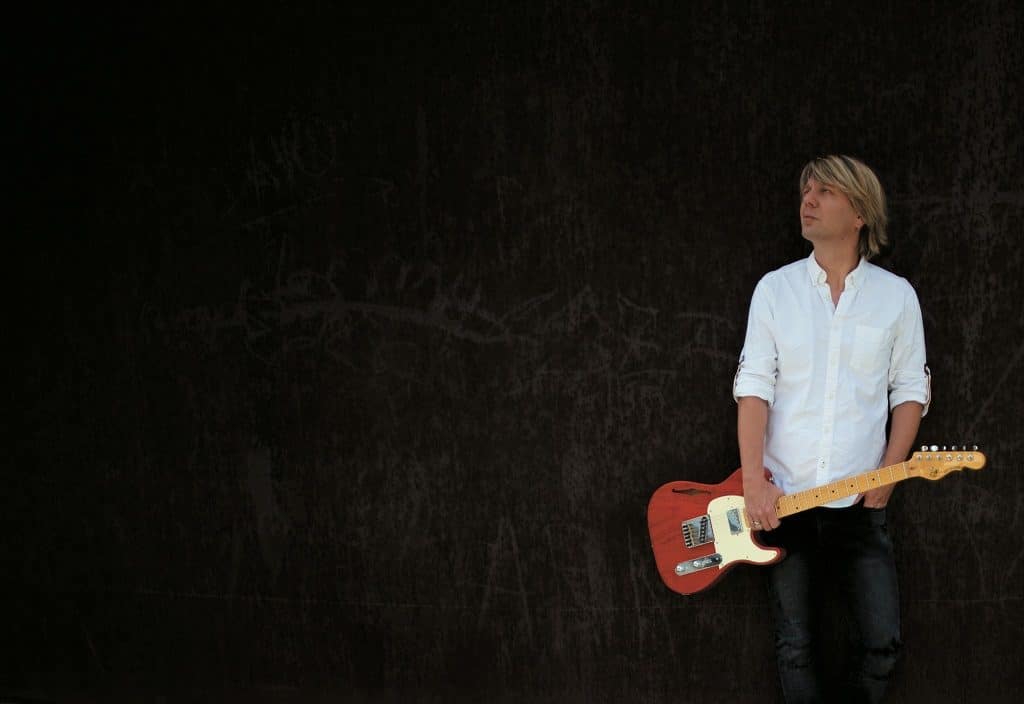 The project took 17 years from the first idea to the release. At that time, guitarist Pivo Deinert didn't even have nearly enough contacts to realize his somewhat unusual project - in the end he worked with well-known greats such as Frank Zander and Hans-Martin Buff. Finally, his concept album Meine Helden was recently released in February.
Pivo Deinert is a thoroughbred guitarist and songwriter. As a child he got hold of a guitar for the first time, followed by lessons, a school band, cover bands and finally guitar studies. In between, after the obligatory confrontation with his parents, he did an apprenticeship as a photographer (in order to have something tangible) and stuck labels in the supermarket so that at least the little ruble rolls while his music career picks up speed. Today he is living his dream of being a professional musician, and at regular intervals he throws himself more or less naive into new projects, e.g. For example, when he was spontaneously asked at a party whether he was doing film music and he just as spontaneously answered "yes". Since then he has also been a film music composer - successfully!
A special project for every musician is that of their own album. For a long time, Pivo wasn't sure which concept to use for his, especially since he doesn't sing himself (that would have made things a lot easier). In the end, he finally decided to have each song performed by a different singer - in a way that the singer is not even known for - not that easy, always to his cronies convince them to do something that they often haven't done before for good reason.
After around 17 long years from the first idea to the release last month, Pivo's total work of art called Meine Helden has finally come to an end. In an interview, he tells us what the sometimes rocky road looked like or how he overcame it and what his uncle has to do with the whole story.
Pivo, tell me when you first got the idea for this unusual concept album. And surely you had to develop a lot of contacts first, didn't you?
That's true. The idea came back in 2001. I had my own English-language blues band in which we played my songs. When the band broke up because of internal quarrels, I decided to do something of my own. The problem was that I can't really sing and I didn't want to make an instrumental album.
At that time Santana had brought out Supernatural, on which many different guest singers sang for the first time. This concept would be the solution to my problem, but it raised new questions. At that time I hardly knew any singers with whom I could have done this. I was also far from calling myself a "producer". There was a lack of contacts in all directions. I had to postpone the project and build a network first. Additionally, I didn't want to copy the Santana concept. I don't believe in doing things the same way as others.
The idea of ​​producing the album in German only came a few years later, when bands like Wir sind Helden, Silbermond and Juli established themselves. Suddenly there was more German-language music on the radio again. A German-language album by a guitarist with guest singers would be a unique selling point. I kept this a secret for a long time so that no one would steal my idea. Especially in front of the guitarist colleagues (laughs) - only the singers and instrumentalists knew about it. It wasn't until I started my own crowdfunding campaign in November 2016 that I told them what I was going to do.
What would you say is the difference to Santana's Supernatural, apart from the fact that it is in German?
I don't think you should necessarily compare My Heroes with Supernatural. Santana's album was just the stimulus that I, as a guitarist, could record a CD with guest singers. Many instrumentalists take on guest singers for their albums. I took it to the extreme because every song is sung by someone else. I don't see myself as a virtuoso solo guitarist. That's why there are no instrumental songs on the album. In addition, I wanted to do something with the singers that you don't know about them. Six of the artists had never or hardly sung in German before. My Heroes is therefore not a guitar album, but a musical résumé that shows me as a songwriter, producer and of course also as a guitarist.
Did you expect from the beginning that your album would be such a long-term project?
Absolutely not! I am usually very quick to implement ideas. It's like a switch that I can flip and then concentrate on just one thing. With this project, it was clear to me in advance that it would probably take a little longer.
I found old records on my computer from 2006 that said the idea is now five years old and that I will now start to implement it. I would never have thought that another twelve years would pass before the release.
Take a short historical look back: From when to when was songwriting the order of the day, the recording process / production, mixing and mastering?
For the first few years, I just got pregnant with the idea. Here and there I spoke to singers without even having any song. In 2008 I wrote the first song with Volkan Baydar. At that time, Volkan had never sung or written in German. I screwed together a fast playback and Volkan sang in so we could get the idea of ​​the song down. We never replaced these vocal tracks - Volkan had sung it with a lightheartedness that could no longer be reproduced. They are the oldest takes on the album.
The growing network meant that the order situation also increased. As a result, I was always working on the project on the side. Here is a guitar lick, there is a chord structure, but only rarely specifically for the album. The hardest part was figuring out what I wanted to do musically. There were phases when it was supposed to be a blues album, then I thought I'd rather produce something "modern".
Between 2011 and 2014 a handful of songs were written that were actually written for the project with the respective singers. Some are songwriters themselves; it was important to me to include them as songwriters.
From a logistical point of view, that was the horror, because of course everyone always had something to do, which - understandably - also had priority. When we weren't texting in my studio, I was recording on the phone. At home I tapped the pace, cut out all the vocal fragments and thus had a basis to continue working on. Often they were just phonetic scraps.
Three years ago, this eternal "here a little, a little there" was too stupid. I broke up on some projects and canceled all songwriting sessions for other artists in order to concentrate fully on my own thing. The first year I wrote songs.
I did very rough demos and then went to the rehearsal room with Benedikt and René (drums and bass). I ran the vocals through the PA and gave Benedikt a click. I recorded the rehearsals consistently. 1x bass drum, 1x set with a microphone from the front, 1x bass, 1x guitar was enough for me. You know it: at the end of the song you say: "That in the middle section was great", and the other one says: "I have no idea what I played there". Based on the recordings of the rehearsal, I continued to work on the arrangements.
With the exception of my first single, which came out in May 2016, I went to the studio with Benedikt and René shortly after Christmas. Since both were well prepared, the recordings were recorded super quickly. In late summer, the last traces of keyboards, strings, wind instruments, percussions and all the vocals were in the can.
The problem was: If you as an artist manage the entire production on your own, there comes a point where you completely lose the distance. I often didn't know if this was cool or not. Can I manage the solo even better or is it a good thing, etc.? That's why I decided very early on that I would let someone else do the mix. I've known Hans-Martin Buff for many years. I sent him a rough mix of mine and the individual tracks. He mixed everything in his laptop and sent the mixes back to me. In the beginning it was difficult to find a basic sound because I was still in the production process. So he had to mix an album from which he only ever knew the songs that I just sent him. With eight years of songwriting and 13 different voices, it is not necessarily easy to find a common thread.
I couldn't have found anyone better than the Tonbuff for the project. At some point he said: "If there is still some budget, let's put the buses on a desk again and adjust the songs. That brings 15% more horniness for the mix. «So we went to Patrik Majer's house in Berlin for two and a half days to - as I said - bring a» blatant nuance «into the mix. The mix tightened up and it all sounded a lot more compact.
Michael Schwabe then mastered in the monoposto in Düsseldorf. He, too, had already mastered some of my mixes, and I made a special trip to Düsseldorf to be there when the production comes to an end. It all sounds pretty structured now. In reality it was a mess. (laughs)
Let's jump to the technical side of the album: The oldest recordings are Volkan Baydar's from 2008. How old are the youngest ones, and were there any technical challenges due to updates to your recording equipment?
No. I had no problems at all with differences in quality. In 2008 we recorded with Volkan's old Lorenz V241 preamp and my Motu 828 MK2. Over the years I've switched to an Apollo and use a Chandler TG2 as a preamp. All other recordings were only taken from May 2016. In between, I only recorded ideas. I recorded three singers elsewhere for logistical reasons. It didn't matter because every voice has its own sound anyway - it would be more problematic to make the same voice sound the same in different studios.
A trumpet can be heard in summer rain. Tell me what it's all about and what technical difficulties there were and how you overcame them.
You are probably addressing that because the trumpet sounds more sampled there, in contrast to the live brass section. I wanted my uncle to play the trumpet on the album. He had a swing band in the 1950s and played in the Berlin Police Orchestra until he retired. In 2010, when he was in his late 70s, he wanted to stop playing. We agreed that one day he would come to the studio. He died three days later.
In 2014 I wrote the song Sommerregen with Diane Weigmann. I had a melody hook that I programmed as a layout with two trumpets.
My uncle always played at our family reunions, and there were old video recordings that I had on DVD. I imported the audio track into Logic and cut out all possible tones. Long, medium and short. I put this in the sampler, where I first had to retune something. Wherever I was missing notes, I pitched the existing ones either up or down. That was two days of work. It was worth it. My uncle is now playing on my album eight years after his death.
If the traces of old video recordings come from family celebrations, there must be a lot of background noises on the trail, not to mention that the sound recording from most video cameras is poor. How did you get the tracks clean?
I was really very lucky. In total, I had six DVDs of family celebrations that another uncle had filmed. He was a hobby filmmaker and had higher quality equipment. So the tone was okay. But someone was constantly chatting in. In fact, only one sequence could be used. When you hear the cut out samples in solo mode, they really don't sound that great. But they blend in well with the song.
Many Thanks!
www.pivo.de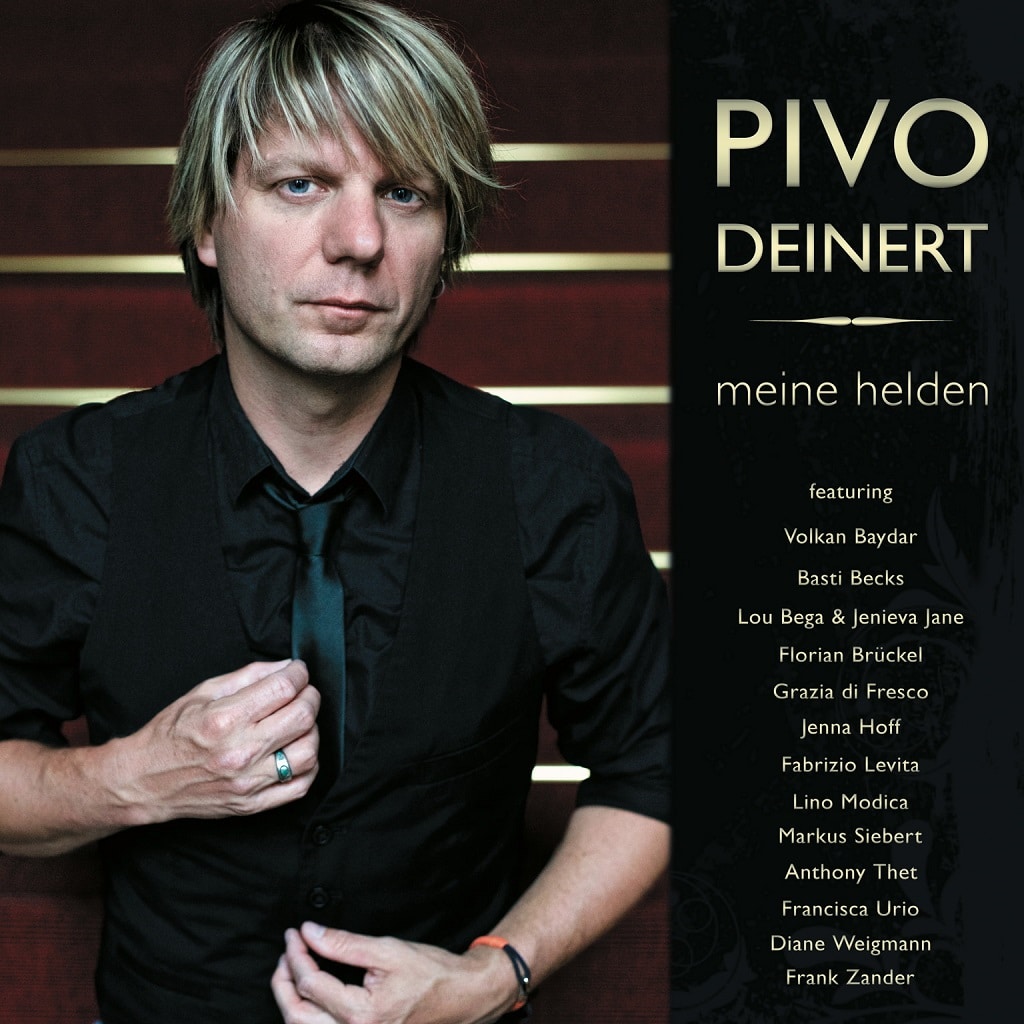 You might be interested in that too