How can I learn more about wine
5 wine apps you should know
Do you love wine and would you like to know more about it? Are you looking for a specific wine and want to know where it is available? Would you like to compare prices to hit the ultimate bargain, looking for great pleasure in the form of wine? Then you have landed in the right place, because we looked at a few different wine apps for you and listed the best of them here for you.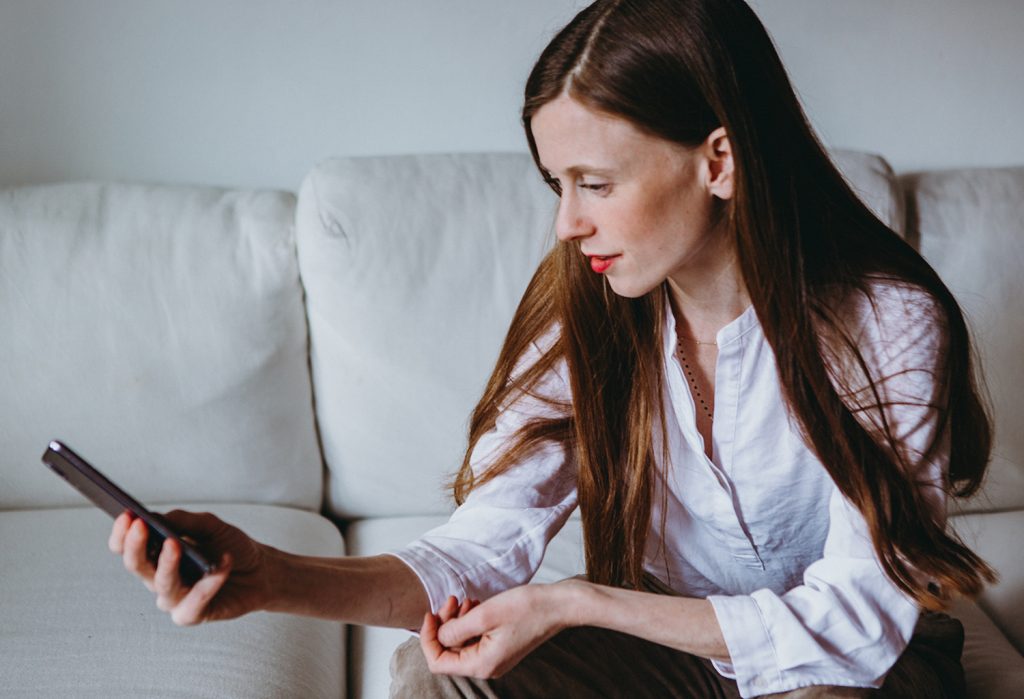 1. Vivino (iOS, Android)
Probably the best-known German-language wine app is called Vivino and has a scanner function with which you can get all possible information about the respective wine in no time at all. If a label is not found, it can be submitted for a manual check. The app remembers which wines you have consumed and helps you to organize your favorites in the long term. The best: you can order your favorite wines directly from over 50,000 suppliers via the app.
2. Winestein (iOS, Android)
Scientists and wine experts came together to create Winestein, an app that combines an incredible variety of knowledge from over 600,000 wines. If you have always wanted to carry your private sommelier around on your mobile phone, this app is the right choice. Winestein informs its users with the best wine accompaniment for each dish and vice versa. And it even remembers your preferences! A must for real wine fans!
3. Wine Events (iOS, Android)
Who does not know it: you are traveling and an event is taking place in a backyard, a restaurant or a gallery to which you are not invited, although you would like to be. Thanks to Wine Events you can now travel to a region like Bordeaux and ask the app when and where exciting wine events are planned in your area.
4. OEnoBordeaux (iOS, Android)
For real wine fans and professionals, everyone who wants to learn a lot more about wine, the OEnoBordeaux app from the École du vin, Bordeaux's world-renowned wine school. Thanks to the app, the user can not only explore a wide variety of wineries and wines virtually, he can also download a complete oenology course in which he can learn even more about wine making and wine marketing. In addition, you can learn a lot of useful information about the methodology behind wine tastings, food pairings and various innovations and trends in wine.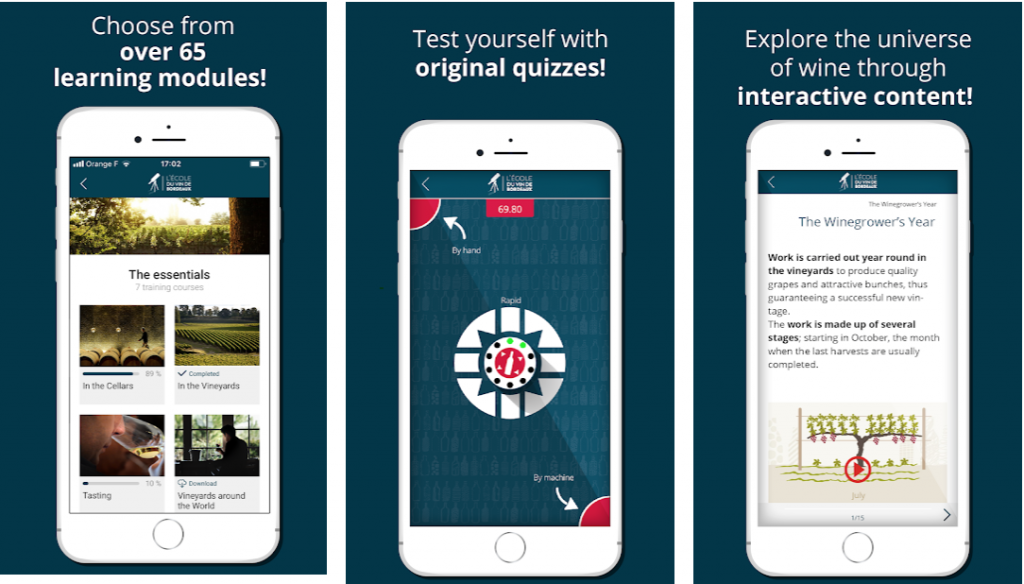 5. Delectable (iOS, Android)
In addition to background information on the various wines, the Delectable App also collects reviews from consumers, so that users can rely on the assessment of many when they decide on a wine. If a wine is not yet available in the system, you can re-enter it yourself with just a few clicks so that others can discover and rate it.
Do you want to digitize your love for wine a bit? Try out one or the other app yourself and don't forget: Wine should be fun!