How can I run a successful boutique
The 10 most important conditions to run a successful online shop
How can your virtual store perform well alongside a wide variety of other stores? How can you attract visitors, keep them in your store and get them to hit the button in the cart to click?
An online shop is essential today. This makes the buying process easier for your loyal customers. By using the Internet, you can find new customers and find out about your offer. A virtual store doesn't mean you have to have a real representative, and it can cut your costs significantly.
Even if you don't have to remove the dust or clean the window, the virtual store takes time and dedication. Just as you can not only rent space and place products in the right store in an indeterminate order, you can't create a website in half an hour and consider it enough to attract customers.
Here are some points to help you create your online store.
1. Design first
After all, according to Kissmetric website statistics, 93% of buyers believe that the visual impression of the website is the most important factor in deciding whether or not to make a purchase. This doesn't mean that you need intricate animation, full-length video clips, and similar digital debris.
Even a free template template) for your website can be edited to impress your customers. A simple but eye-catching design with a clear logo on your store will do. Also, don't overload the cover with a lot of text.
2. Customer impressions
Add your customers' impressions to your website. Have you had positive experiences? Great, your impressions of the products or your shopping aid are very important. Entering them on the website will give a positive image of you and make it easier for customers to recognize your brand and associate you with quality.
People want to be informed before buying to read impressions and reviews so that your customers' authentic impressions will help them make a decision faster. You can also implement a star rating system to get a better feel for how satisfied your customers are with the overall shopping experience on your website and in which segment they could improve.
3. Easy shopping
Make all online shopping as easy as possible. Customers don't want to spend their time filling out complicated forms or clicking through the website without knowing how to order or what next step to take.
The online customer experience is of the utmost importance. It is up to him whether the customers make the purchase and whether they return. The simpler the process, the faster visitors can do what they visited your website for.
Don't insist that your customers create a profile to make purchases from your online store. According to a survey by the Baymard Institute, the second most common reason customers leave the site is to create a profile. Filling out new forms takes additional time, and by authenticating their profiles by logging into their email service, customers can quickly cancel the entire process, but also purchase.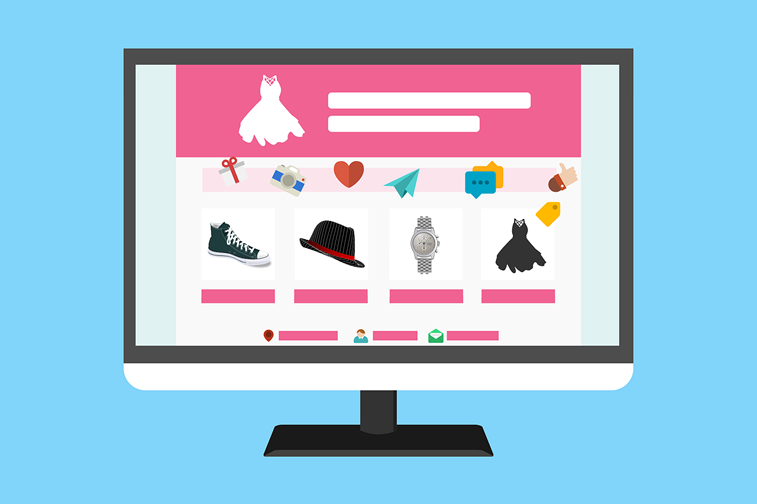 Source: 200degrees Pixabay
4. Free shipping
This is going to attract a large number of customers, and if you can't provide it, at least offer free shipping to first-time buyers. Still point out that this will be the case with the first order so that you do not have an uncomfortable situation next time.
People generally avoid shopping online because of additional hidden costs like shipping. So try to reduce shipping costs. For example, don't use a specialist delivery service, take care of this part as well. If you still haven't got a chance to cut shipping costs, make a prominent place to show how much it costs and create a transparent price list.
5. Shopping aid
Available shopping assistance is essential today. Decide whether you want customers to contact you via email, chat, phone or on social networks. At best, you are responsible for all channels of communication so that all problems and concerns can be resolved.
In addition to the team whose job it is to solve customer problems, you need a visual explanation of the buying process on the website. A user-friendly guide that includes all of your points of sale can be easily created with free online infographic software (e.g. Canva).
In addition to visual aids, collect frequently asked questions and answers in one place and organize them in a separate category on your website.
6. "About us" website
Mark yourself on this page. Include specific information but present it in a slightly different way. If it suits your brand, try to get out of shape and try something humorous and original.
This is where the storytelling technique can come into play. Present your story in an interesting and accessible way and don't be afraid to add funny details. The point of this page is for customers to connect with you, that this human factor exists and that they don't have the impression that they are buying something from an anonymous personality. Depending on the nature of your products, the type of audience you want to target, and the impression you want, you will tailor your writing style to everything.
Forget about complicated corporate missions and visions that actually don't say anything concrete. Just write what your business goal is, what motivates you, in one word - present yourself in the best light.
However, don't overdo the amount of text here either. Instead of writing an autobiography, give the most important information in a clear format.
Make sure to include information like email, address, and social media icons in the footer of your website as well.
7. Select payment method
Customers are, of course, very different. Therefore, everyone has their preferred payment method. If you can offer more payment options, you will meet more people.
Make it clear what payment options are available to let visitors know in advance. It is a bad idea not to find out this information until the end of the purchase when the payment form opens. When this happens, customers will leave the full cart and exit your website if there isn't a suitable option.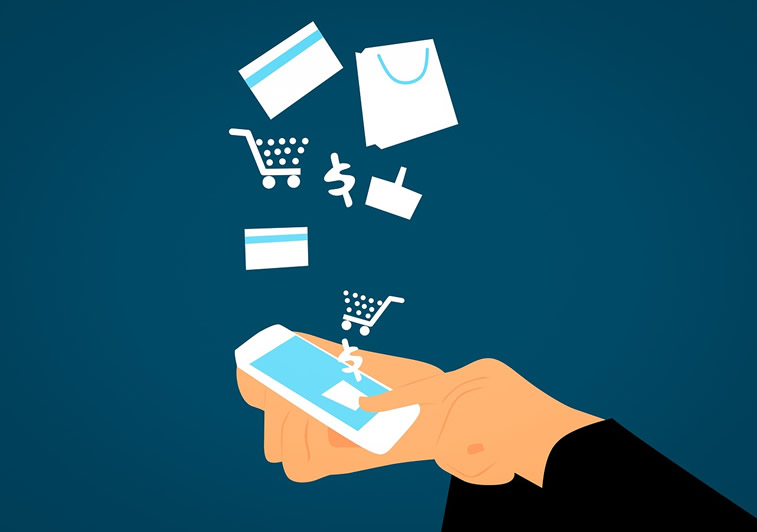 Source: Mohamed Hassan Pixabay
8. Responsive website
More and more internet users are looking for information using smartphones, tablets or laptops. For this reason, it is imperative that you customize the visual environment of your online store so that it loads seamlessly across devices. This way, your customers can only make purchases in a matter of minutes.
Also, consider making a mobile app. A mobile version of the website is a must, while the app can provide additional options for users. The app requires additional resources. However, if your customers are showing interest in a mobile app, this is a good business move. In addition to being a constant reminder of your brand, the app sends notifications to users about the latest range of products, discounts, promotions, and more.
9. Blog
A blog in your virtual business can attract new leads. But watch out. Direct marketing and promoting your products can put off visitors. Do your best to provide the information you need, but your blog needs to be rich in content to grab and keep readers' attention. Give them news from your industry, funny and interesting articles, lots of photos and videos. If you have clothes, shoes, and similar accessories in your store, your texts can be about the latest fashion trends, fashion shows, what to wear, what color is most popular this season, and the like.
Don't be afraid to experiment with content on your blog. Some articles continue to be read, others go unnoticed. Based on this, you will make changes to topic selection and access to writing.
10. Coupons
Provide coupons for your most loyal customers. In addition, you can donate something free of charge after the 5th or 10th purchase. This will further motivate customers to buy from you. You can also provide membership cards for the most loyal to get some discount on every purchase.
---
conclusion
A virtual store requires a lot of preparation and it is not enough just to publish your products on the website with just the prices mentioned. Once you start your webshop, you need to know that this will only happen when you start your business. Depending on your performance metrics, you'll need to keep making different changes to get to know your customers and their tastes. Constantly improving your website and listening to what your customers want is a surefire way to run a successful ecommerce business.
---
Do you like this article? Then read the following as well: