Study a good cure for boredom
5 tips against yawning boredom during the lecture break
Let's be honest: You deserve a lot of recognition if you torment your way into university at 8:30 a.m. to listen to a lecture. But isn't it pure horror when you are dead tired after 90 minutes - but have to wait hours for the next seminar? In the worst case, even alone. Since learning is absolutely no solution to bridge this time and driving home takes too long, we will tell you how you can still get your money's worth in this situation. With our tips you will never feel bored again.
No. 1: Attend "foreign" lectures and make yourself popular
With our first tip, you will find one hundred percent new friends during your lecture break. Find any course of study and see which exciting subjects are currently taking place. Decide on the lecture that you can least start with. Now sit down in the hall and give it your all. Ask tons of questions, make stupid comments, or sneak in on the professor. The other students will love you. Incidentally, it is particularly well received if you have to know something "very briefly" after the lecture has ended. Alternatively, you can upset and annoy the lecturer until he throws you out. That will be fun!
No. 2: Play tricks on your professors
Frau Doktor Meier once again gave you a bad grade? The supervisor of your housework still can't remember your name? Does the lecturer in marketing constantly get on your nerves? Then the hour has come to strike back! There is plenty of time between lectures to think of a great prank for bad professionals. Regardless of whether you are preparing a banana peel in front of their offices in a very old-school manner or are thinking up a sophisticated act of revenge: there are no limits to your imagination!
# 3: Run an extraordinary fitness program
After a long meal in the cafeteria, many consider it important to work off the pounds again. This benefits you, because you have a lot of time to invent a sweaty and unusual workout! Just drum a few people together and do this exercise with them: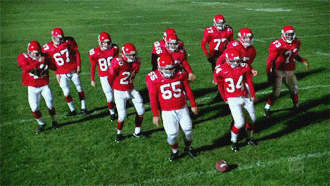 No. 4: Take your dinosaur for a walk
This point is actually self-explanatory. Because who knows better than you how difficult it is to hide a dinosaur that your friend from the anthropological faculty has parked with you. Nobody should know that the huge animals weren't extinct after all. If the secret hiding place gets too tight, your lecture break is the best time to give the dinosaur some exercise and show him around the campus. By putting on a Spider-Man costume, you can make sure that you go as undetected as possible.
No. 5: Conduct an exciting experiment
Are you studying natural sciences and would you like to advance your career a little? Then storm the laboratory and use your lecture break to carry out a highly sophisticated experiment. A little tip: Even if you as a scientist can come up with even better ideas, experiments with Mentos and Cola will always go down well. Especially with the caretaker!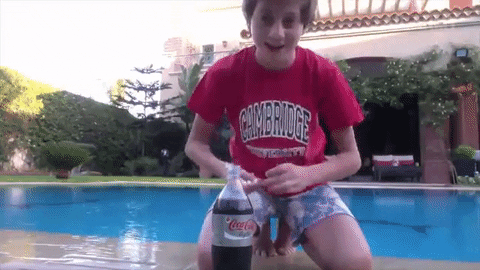 Conclusion
As you can see, so far you could have gotten a lot more out of the time between two lectures. But don't forget - there are sure to be plenty of opportunities to try out our tips. By the way, there is another place that you should definitely conquer during your lecture break: the library. You think it's a joke? Then watch out! Here you can find out which tricks you are guaranteed to use to make friends in this quiet place.