What do psychology students do after graduation
Career entry & career opportunities with a Bachelor of Psychology
In hardly any other degree program do so many Bachelor graduates decide directly for a postgraduate Master's degree as in psychology. This is also because a master's degree in psychology with a focus on clinical psychology is the basic requirement for training as a psychological psychotherapist. But do you have to have a master's degree to start a career in psychology? Or are there enough chances with a bachelor's degree? We researched and asked.
Career opportunities with a Bachelor of Psychology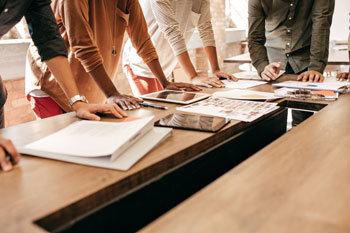 Several studies have already been carried out in order to conduct scientifically sound research into whether there are any real career opportunities for graduates of a bachelor's degree in psychology. One of them comes from the TU Chemnitz and was carried out in 2011. The question was whether and what career opportunities Bachelor graduates have in the clinical field.
The authors found in the study that there is a discrepancy between the supposedly preparatory degree "B.Sc. in psychology "and the simultaneous impossibility of gaining a foothold as a Bachelor - especially in the clinical area. It must be said, however, that these findings cannot be transferred to every industry.
Career prospects & opportunities with the Bachelor in Psychology
Differences between occupational fields and fields of activity
If you as a bachelor's degree in psychology asks yourself how and whether you will start your career after graduation, you have to distinguish between: in which professional field or area of ​​activity you see your future. Because there are sometimes very big differences. To make this clear to you, we will introduce you to two areas.
Economics and Management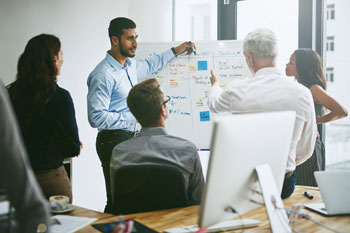 In addition to the "typical" occupational field of health, there are also career opportunities in the private sector for graduates of psychology studies. You can find out exactly what such jobs can look like in our "Interviews with professionals" section.
For students who want to start their careers after completing their bachelor's degree in psychology, jobs in business are most suitable. This is shown by a study by the Stifterverband, which shows that commercial enterprises have a positive attitude towards a bachelor's degree in psychology. In 86 percent of the companies surveyed, bachelor's degree graduates have the opportunity to reach all specialist and management positions.
However, this result should be treated with caution, because many companies may not admit in a study that bachelor's graduates cannot make a career with them. Nonetheless, the study also shows that companies have dealt with the bachelor's and master's degrees.
It is also positive: According to the study, the starting salaries of Bachelor graduates are similar to those of the other degrees. The reason for this is that the payment is not based on the existing qualification, but on the profile of the position to be filled. But here, too, there is a "but": You don't know for sure whether the better-paid, more responsible jobs might only be given to master's graduates.
So this is where it comes up too the individual skills of each applicant at. A bachelor's degree who has completed various targeted internships and had a suitable part-time job for studying psychology will certainly have a good chance against a fellow Master's degree with little practical experience. Another advantage: Those who start their profession with a Bachelor's degree have at least one and a half to two years of practical experience ahead of the Master's.
Our tips for your job search:
Search for "Junior" or "Trainee"
Don't just look for jobs that require a degree in psychology
Examples of professions with a bachelor's degree in psychology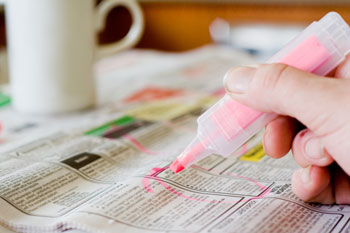 It is not easy to find exactly the job advertisements in the job exchange that are suitable for a psychology bachelor's degree. Companies do not always state in their job advertisements whether they prefer a bachelor's or master's degree. However, if a company explicitly wants a higher degree, usually stands in a fairly prominent position "master's or diploma". If nothing is given, you have a good chance. Then it depends on the personal degree of correspondence with the desired skills, in order to then apply for the position in the best case.
As a career starter in personnel development, you will be responsible, among other things, for designing and placing job advertisements and the resulting management of applicants. In some cases, after a familiarization period, you are allowed to conduct the job interviews and organize assessment centers. You will also coordinate with the specialist department as to whether a particular applicant is suitable. Then you draw up the employment contract and help the new colleague to find their way around the company in the first few days.
Jobs in marketing & market research
There are a wide variety of professions in this industry that you can pursue with a bachelor's degree in psychology. From a trainee in an advertising agency to jobs in market research to career prospects at Internet companies (such as online games manufacturers), there are many perspectives.
Jobs in management consultancy
There are also exciting positions in management consultancy for young professionals with a degree in psychology. In organizational development in particular, you can either join management consultancies directly or in the in-house consulting departments of companies themselves. Your fields of activity range from the conception of training and further education to professional and career advice.
Health sector (analysis, counseling, therapy)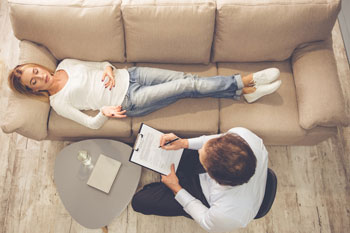 If you want to study clinical psychology or want to train as a psychological psychotherapist, you have to do or have a master's degree with a focus on clinical psychology - there is no getting around it. Psychology graduates with a bachelor's degree are in fact not allowed to bear the title of "psychologist". The title "Diplom-Psychologe" is even protected by law and the Association of German Psychologists is currently working on transferring this outdated professional title to the present day of Bachelor and Master courses.
It is also the Professional Association of German Psychologists (BDP) that recommends that Bachelor graduates are not allowed to call themselves psychologists. This opinion is largely met in Germany, as the above-mentioned study by the TU Chemnitz confirms. None of the institutions surveyed in the field of clinical psychology (e.g. clinics) wanted to employ psychologists with a bachelor's degree as full-fledged psychologists. The reason given was that Bachelor graduates have too little practical experience and therefore not enough competence in dealing with patients.
Conclusion: Due to the restrictions mentioned, the typical fields of work of a psychologist are not available to Bachelor graduates. This in turn means that 93 percent of students strive for a master's degree from the start anyway. And that in turn leads to another problem: there are too few places in the master's courses at universities, measured by the number of bachelor's graduates.
Only one percent of bachelor's graduates started their careers after completing their studies and this only in the field of the private sector.
Examples of professions with a bachelor's degree in psychology
Even if the prognosis for Bachelor graduates is not entirely rosy, there are still potential jobs in the health sector. Unfortunately there are not many, but there are.
Corporate Health Management
Corporate health management is about designing work, organization and behavior in the workplace in a way that promotes health. If a company cares about the health of its employees, their job satisfaction increases and at the same time the sickness rate decreases, for example due to back pain. Psychologists with a bachelor's degree can certainly find career opportunities in this area.
Social counseling / social area
There are options in this area as well. As a social worker, you are either publicly employed and / or employed in non-profit organizations, or perhaps even in large corporations. You are the contact person for worries and problems and develop solutions. Often an additional qualification is required for work in the social field.
We have presented you with a range of career opportunities that you can do with a Bachelor in Psychology. Use the job search below to get an overview of potential jobs.
Conclusion: entry into a career is not impossible, but not easy either
Our conclusion is that there are quite a few job options for graduates in psychology in business. Above all, you shouldn't just focus on job offers that require a degree in psychology. There are also other areas (which may not even be listed here) in which one can take up a career with the psychology bachelor's degree. But so that you can assert yourself against the competition from business administration and other courses, you should Do suitable internships during your studies and, if possible, targeted part-time jobs to have.
However, if you want to work directly on people as a psychologist or psychotherapist in the future and heal your problems, you have to complete a master's degree. And a master's degree certainly does no harm in terms of career opportunities in business and numerous other professional fields.
Option: part-time studies / distance learning
If you don't want to add a master's degree to your bachelor's degree, you only have a career opportunity in the private sector. In order to increase career opportunities for the future, there is also the option of completing a part-time course (evening course or distance learning).
Part-time psychology
Was this text helpful to you?
4,16/ 5 (Votes: 161)