Why did Julian Assange create Wikileaks
What to know about the Assange case
How did Assange get the wrath of the US?
In 2010, Wikileaks published around half a million classified US documents about the wars in Iraq and Afghanistan, which also documented war crimes committed by US troops. The public image of these wars was permanently changed by the revelations. In 2011, Wikileaks made it possible to take a generally unflattering look at the inner workings of American foreign policy. The whistleblower platform published a quarter of a million likewise secret cables from US embassies. As a result, a number of US politicians described Assange as a "high-tech terrorist" who must be prosecuted by all means.
Foreign Secretary Mike Pompeo insulted Wikileaks in 2017 as "non-state enemy intelligence" - at the time he was still the CIA director. As early as 2010, a secret jury - a grand jury - brought an equally secret indictment against Assange. The charges against Assange have only been public since May 2019. And only in the extradition proceedings will you get to know the allegations in detail from Monday. Critics see the persecution of Assange as a serious attack on freedom of the press.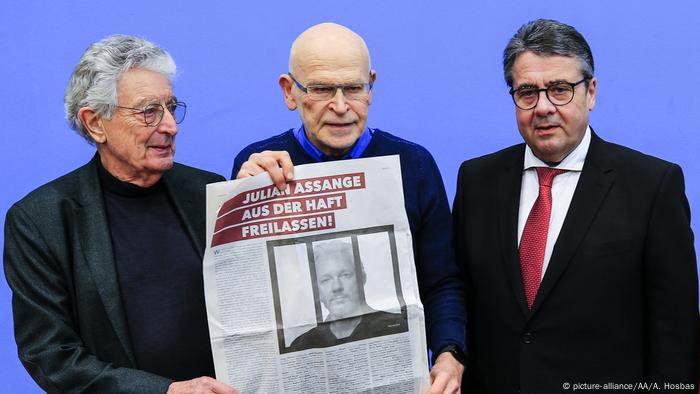 Over 130 prominent politicians, journalists and artists from Germany are calling for Assange to be released
What are the allegations against Assange?
In April 2019, the US Department of Justice had only accused the 48-year-old Australian of helping to hack government computers. This can be punished with a maximum of five years imprisonment. The extradition law allows subsequent legal proceedings only because of the allegations listed in the extradition request. Probably because the US authorities found a maximum of five years imprisonment to be insufficient, the list was expanded to 18 charges in May 2019 - including the violation of the espionage law of 1917. Now a maximum of 175 years imprisonment threatens.
Julian Assange is said to have received the information from his source Chelsea Manning not only passively, according to the indictment. He is said to have actively supported Manning and pushed for further leaks. According to former New York Times Attorney James C. Goodale, it is common practice for investigative journalists to get sources to divulge more information - and it must be allowed to continue to belong. According to Goodale, the US government intimidates investigative journalists with their position massively.
Keyword intimidation: Incidentally, Chelsea Manning himself has been in custody for almost a year. She is said to be forced to testify against Julian Assange in front of the jury against her declared will. In addition, there is a daily penalty of $ 1,000. She refuses.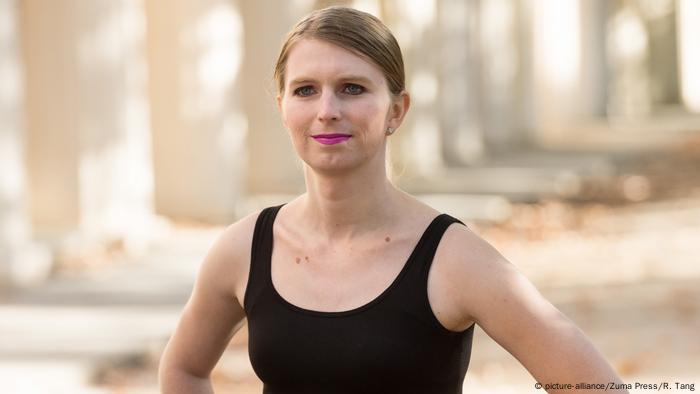 In custody since March 8, 2019: Chelsea Manning is supposed to testify against Assange - and refuses
What are Julian Assange's current conditions of detention?
Assange has been held in the Ecuadorian embassy in the maximum security prison Belmarsh near London since the forced end of his asylum. Largely isolated until recently. According to the United Nations Special Rapporteur on Torture, Nils Melzer, Assange shows clear symptoms of psychological torture - also a consequence of the seven-year stay in the very cramped rooms of the Ecuadorian embassy. As recently as February 18, almost 200 doctors from over a dozen countries had warned in the medical journal Lancet in an open letter of further deterioration in Assange's health. If Assange died in custody, the medics wrote, Assange would be "effectively tortured to death." In the meantime, the Wikileaks founder should be doing a little better.
Does Julian Assange have access to lawyers?
Assange is to be extradited to the USA. However, he does not have access to his American lawyers. His British lawyer also complains about not having enough time with Assange to go through evidence and files. Assange does not have a computer, all exchanges are made through the post.
According to Nils Melzer, Assange was not allowed to have any legal acts in his cell until October. The conclusion of the Swiss law professor: Assange is denied the fundamental right to prepare his own defense.
The subject of contact with lawyers also includes: When Assange was in asylum in the Ecuadorian embassy, ​​he was permanently monitored by the Spanish security company Undercover Global, or UC-Global for short. As became clear during a trial in Madrid against UC-Global founder David Morales, the message was bugged across the board. The protected conversation with Assange's lawyers was also recorded - and presumably passed on by Morales to his American clients. This would already mean that the conditions for a fair trial would no longer exist.
Why did Assange seek asylum in the Ecuadorian embassy for seven years?
The investigative journalist wanted to avoid extradition to the USA. Formally, he has evaded extradition to Sweden. Sweden had issued a European arrest warrant against Assange in 2010 to question him as part of a preliminary investigation into allegations of rape. Assange had always offered the interrogation in the London embassy, ​​interrogations via video link or in Sweden itself - provided that extradition to the USA was excluded. Assange was only questioned in London six years later in November 2016. And it was only after Schewden's supreme court threatened to drop the case that the public prosecutor should delay it. According to UN torture reporter Melzer, Sweden deliberately kept the allegations in suspension for years: to ruin Assange's reputation and to keep him in the embassy asylum.
What do we know about the Swedish judiciary's rape process?
The fact is: the two women on whose testimony the Swedish judiciary based their indictment never spoke of rape. In August 2010 they only went to a police station in Stockholm because they wanted to force Assange to take an AIDS test.
After questioning the women, the initially responsible public prosecutor in Stockholm initially determined that their statements were credible. But the events described did not provide any evidence of a criminal offense. Only public prosecutor Marianne Ny from Gothenburg, just under 500 kilometers away, took up the "case" again. She issued the European arrest warrant - for questioning. Assange has never been officially charged.
The proceedings were only completely discontinued in November 2019. With the same argument that the first female public prosecutor in Stockholm had made: the statements of the women provided no evidence of a crime.
What does Assange expect if he is extradited to the United States?
A jury in Alexandria, Virginia. Under US law, the jury must reflect the population structure there. The Pentagon only 20 minutes away by car, the CIA headquarters half an hour; There are other National Security Community facilities in the vicinity. Employees of these institutions will dominate the jury - their attitude will be accordingly in processes in which national security is affected. Judge Leonie Brinkema, known for her tough line, is dealing with the case. The use of secret evidence is allowed. Anyone who is accused here knows that there is little chance of an acquittal. Most of the accused therefore make a deal with the accusers: They plead at least partially guilty - and in return receive a milder sentence. Julian Assange, in any case, can hardly expect a fair trial in this court - and certainly no mercy.