How are helicopters useful in floods?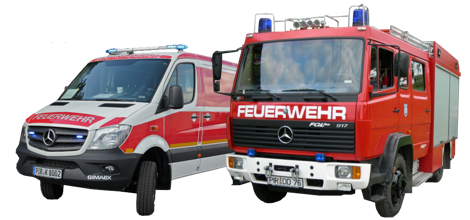 Flood tips and information
March 10, 2013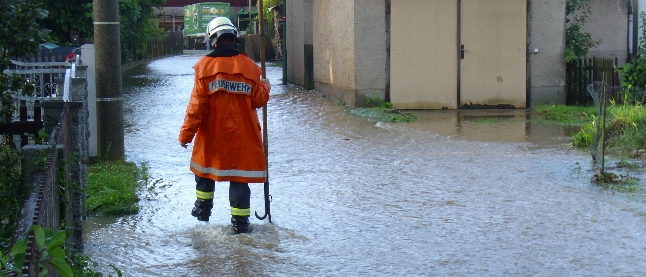 The numerous storms with heavy rain in recent weeks have also caused great damage in our community area. The often relatively short thunderstorms made small brooks and rivers swell and burst their banks in a very short time. On this occasion, this article deals with preparatory measures and advice on what to do in the event of flooding.
Preparatory actions
Despite the fact that our community only recently had to experience such a flood, which surprised many people during the night, preparatory measures should be discussed again at this point.
If you live near a body of water, you can protect yourself against flooding within a certain framework through regular checks. This primarily includes reporting or repairing damage to bodies of water and bank reinforcements. Clearing debris from the stream or river bed can also contribute to this.
Residents who live in a flood-prone area can take more far-reaching measures in this case. During construction work or renovation, it can make sense to adapt the room planning to the case of danger. If structurally possible, important rooms can be set up on a higher floor.
In an endangered area, further personal precautions should be taken, for example in the event of continuous rain being announced or possible severe weather warnings. Personal provision includes:
Have shuttering boards, panels, sandbags and possibly silicone ready for sealing
Outsourcing of hazardous substances such as petrol cans and barrels
Provision of blocking options for electricity and water lines
If possible, move valuable furniture
The following are also recommended for personal provision:
Supply of drinking water and food
Mains-independent radio including batteries
emergency lighting
Provision of cooking facilities and a toilet
Toiletries and medicine cabinet
Wellington boots or waders
Impending flood
In the event of an impending danger situation, the following measures should be taken:
Follow the current weather and flood reports
Informing roommates of impending danger
Sealing of doors and windows
Securing heating systems and oil or gas tanks against floating
Removing vehicles from the danger area
In an emergency
In the event of danger, the following applies in any case - keep calm! In no case expose unnecessary dangers or risks! In the event of a disaster, the sirens warn of danger with certain civil defense signals. The signals mean in detail:
3 minutes of constant sound - warning of imminent danger, observe radio and TV instructions
1 minute rising and falling sound - alarm, seek protection, continue to observe radio and TV instructions
1 minute constant tone - all-clear, end of danger
In the event of an emergency in which help is urgently needed - call the fire brigade or rescue service on 112. If the danger situation permits and it is possible to act without risk, the following measures should be taken in an emergency:
Turn off the electricity
Shutting off water pipes
If necessary, securing heating and oil / gas tanks
Get yourself to safety
Those who are not affected by the flood are of course encouraged to provide neighborhood help. In general, the fire brigade can only help in exceptional cases. "Lending" equipment from the fire brigade, such as pumps, is also not possible.
Task of the fire brigade
During a flood, especially when the water level rises, the main task of the fire brigade is to rescue or evacuate people. The fire brigade also helps to ward off acute dangers.
Assistance in clearing up damage can only be provided after the flood - when the water level falls. This mainly applies to pumping out basements. However, since the resources of the fire brigade are limited here too, everyone affected should help themselves as best they can.
additional Information
Further information on the subject of floods and emergency preparedness is listed below.
rating