Can Al Gore save the Democratic Party?
"We have to go much, much faster"
As Al Gore, once the Vice President, then the near-President of the United States of America, in Berlin at the beginning of August SZ magazine meets for the interview, he has come a long way.
Not only the advertising tour for "Still an Inconvenient Truth", the new documentary film that accompanies him in his commitment to climate protection, has taken him around the world.
This film, which will start in German cinemas on September 7th, is above all proof of the never-ending journey that Gore has been taking to all continents for the last twenty years and for which he has collected and of course compensated countless miles.
Most read this week:
For twenty years, Al Gore has been giving one lecture after the other on the connection between CO2 emissions and global warming, a kind of slide show: started in his barn on his home farm in Tennessee, it is now a multimedia event.
Gore now owns 400,000 slides, and every day he sits down to his presentation, which is a document of the ongoing destruction of our planet. "This slide show has become like a diary for me, a diary of the global climate," says Gore in an interview with the SZ magazine, "It makes me feel like I am never inactive."
When asked if he is still concerned that everything is turning out for the best, Gore says, "I refuse to give up my optimism. Because the new technical possibilities are changing our world so quickly and giving us all opportunities to reduce Co2 emissions. But we have to go much, much faster, "he says.
And yet you can't avoid seeing Gore's personal drama at the end of the new documentary: Once again, a narrowly and controversial elected Republican stops him so close to his oversized goal. It must be desperate, doesn't it?
In the SZ magazine interview, Gore tells how hard and hard his way as a climate saver is to this day and explains which developments still give him hope at the moment. Gore also reports on the memorable conversation he had with Donald Trump to prevent him from taking his fatal step out of the climate agreement.
Read the entire interview with SZ Plus: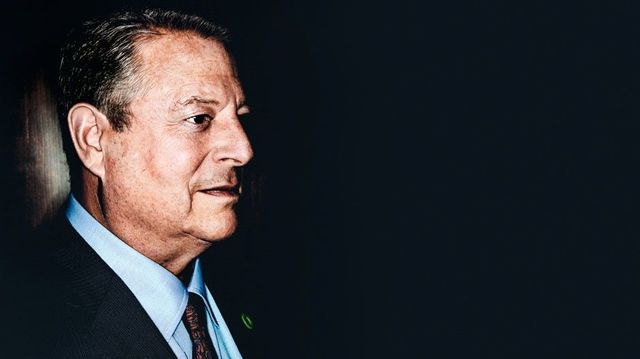 "Anything but save the world would be immoral"
A good ten years ago, "An Inconvenient Truth," the documentary that made Al Gore an Oscar and Nobel Prize winner - and an activist against global warming, ran. Now his film "Still an Inconvenient Truth" starts. Is it too late already?
Photo: AFP