How do I become a good rapper
Become an MC? What it takes to be a rapper
Are good rap skills and beats enough to get started? And if not: What is that certain something that the inclined musician needs for success? What role models can you take? What does it take to rap successfully? What technique do beginners need? There are always rappers who theoretically bring everything with them, but never make a breakthrough. What are they missing? Is rap just speaking some text rhythmically to a beat?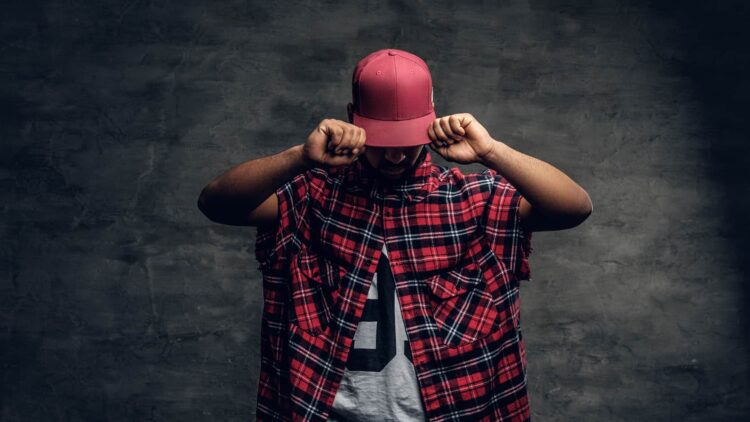 You want to become an MC - you can get started here | fotolia.de © Fxquadro # 141318487

From Philipp Schwenker
Understand the roots
Rap is not to be seen in isolation, it is not just music. Rap is the music of a whole culture. If you want to understand it, you have to dig a little deeper and grapple with the story. The history of rap by no means begins in the USA, instead in the countries of origin of the slaves who were shipped to what is now the USA.
The transmission of stories and myths within a tribe ran in parts of West Africa and the Caribbean via a chant that was rhythmically based on drums. These provided the foundation for the performance. Speaking singers practiced this activity as a profession.
The residents took this tradition with them when they were abducted. Soon the chants developed from this, which made the hard everyday life more bearable for the slaves. A mixture of African speech rhythms and techniques with the English language led to narrative forms such as toasts.
Many decades later, as industrialization progressed, more and more Afro-Americans moved to the cities to find work. This was followed by thematic changes in the music, which dealt more with life in urban life and social and personal conflicts. And that ultimately led to rap.
The first rappers
The first modern offshoots can be found at the end of the seventies. Big names like Grandmaster Flash and Run DMC became icons with distinctive styles in the early eighties. They used samples and rapped with a special attitude that they try to imitate to this day.
Run DMC talked about the street and made no effort to be radio-friendly or nice. Her appearance was also extremely aggressive lyrically.
The west coast followed suit with N.W.A., whose first album, according to tradition, was partly financed with drug money. Life in the suburbs of Los Angeles was portrayed in their street attitude and aggressiveness.
With Public Enemy, a group emerged that openly addressed political grievances and resolutely opposed racism. With their band name they made a clear statement.
To this day there are many other artists who have significantly shaped and developed rap: Wu Tang-Clan, Beastie Boys, De La Soul, Fugees, Eminem, Snoop Dogg, Cypress Hill, House of Pain - to name just a few.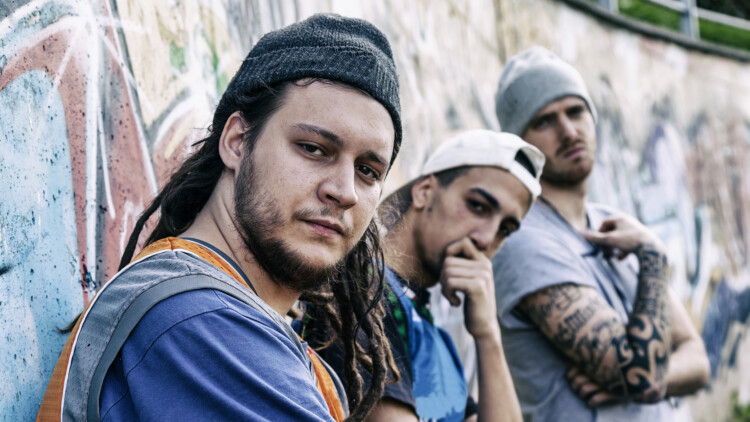 Rap today is about more than sex, drugs and violence | fotolia.de © marino # 146828635
Gangster rap or can it be a little more?
There are many stereotypes and rumors that persist but are nonsense. From the context it is clear that the biography of the rap artist led to content such as violence, sex and drugs in many of the lyrics. Meanwhile, rap has arrived in the mainstream with a gangster image and a huge range of topics. No wonder that the artist Sido, who used to be a gangster rap artist, is now releasing hits that are suitable for the radio.
Due to its versatility, rap is nowhere near as easy to define - this genre is no longer a dirty kid. Musically, there is an unprecedented range with influences from pop to dancehall to acts with a live band on stage. Rap is much more open and tolerant than many other styles of music.
Just write rap lyrics
Music is art. And craft. That goes for rap too.
Simply chaining together "house-mouse" rhymes does not lead to a big breakthrough. First of all, a rapper needs a sense of rhythm and a lot of it. You have to hit the beat with the rhythm of your speaking.
Reading poems correctly helps to understand how the meter is constructed and how the accent increases or decreases with the rhythm. Poems have their own rhythm.
And it's not just traditional poetry that needs to be learned. It is not for nothing that many professional rappers are also walking hip-hop encyclopedias. Studying rap classics is recommended. It's not just about consuming the music. Instead, ask yourself what emphasis the rappers put. What do they seem to be paying particular attention to? Do you take breaks or do you try to illustrate as much music as possible with words?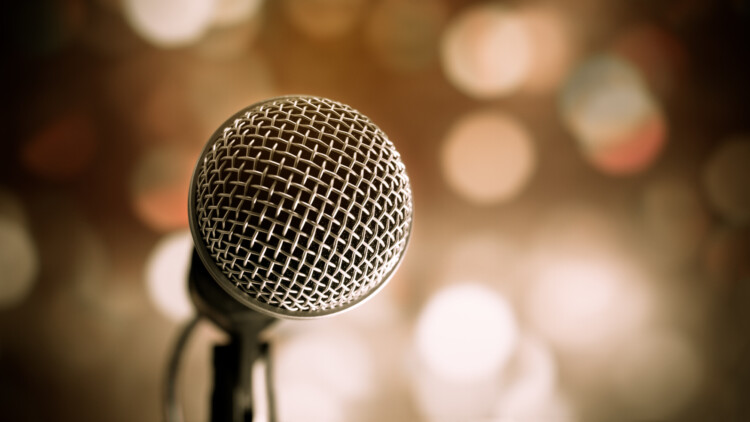 You can only become a good MC if you work hard on your rape | fotolia.de © smolaw11 # 175090588
Practice creates masters
The next step is to rap your own favorite tracks - preferably by heart. Anyone who wants to perform a live performance must be able to perform texts by heart and in one piece. By rapping foreign texts to the beat, you automatically learn a lot about the music.
With a purely instrumental version of the songs, you can even rap the lyrics on your own. Practice makes perfect - good rap technique is hard work.
Find the right topic
A gangster rap text with no life experience quickly drifts into silly. Ideally, it should be a topic that appeals to you, that you know about, and that appeals to you.
There are enough important and explosive topics in our turbulent present - but to put them into words is quite difficult. This is where the art lies: Good rappers have a large vocabulary and are always keen to expand it.
Personal stories are also worth telling, there are many topics that affect everyone: the failed childhood love or sex. Topics that surprise or make you think are in demand. A song can certainly represent provocative theses - because rap music has always been characterized by formulating unpopular views.
As long as the topic is authentic or at least works, any topic is conceivable and completely legitimate.
Beat picking
Now we are still missing the rap instrumental, also known as the beat. There are a lot of so-called free beats on the Internet that are license-free and cost-free to use. Sometimes these are even very well produced.
It is difficult to find the beat that fits your theme. Old-school beats almost demand a certain kind of rapping, with Trap the words have to be set completely differently. The beats that you like the most are not always suitable for your own rap style.
Last but not least, this is also about your own voice pitch. For example, some beats use instruments that play in the same pitch that you want to rap in. Then the frequencies overlap and the speech intelligibility of the result suffers.
Produce your own beats
Most commercially successful rappers get beats made to measure. This will not work as a beginner, you have to do it yourself. Provided that you have the appropriate know-how, this has the advantage that the beats are perfectly tailored to your own needs.
To get started, all you need is a small piece of equipment: an audio computer, a microphone to record the vocals, a keyboard to play in and a music program (DAW software).
You can find more information about this under Make your own beats.
A unique selling point is fundamental
One thing should definitely not be missing in rap: individuality. When it comes to music, people like to look for something new. That's why every rapper should come up with some special, characteristic features for their own music.
These can be beats that are similar, or samples from a specific film genre like the Wu Tang clan. Maybe you fall back on similar rhyme structures (without overusing them). With such procedures you also increase the recognition value of your own music. And the music consumer has another motive to listen to your songs again.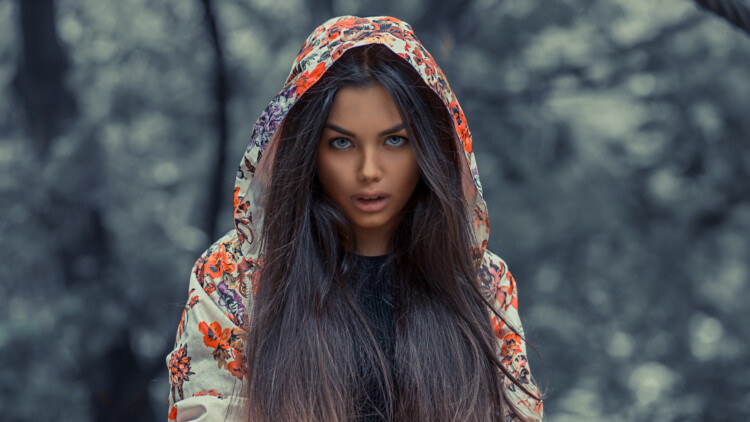 You will only be able to draw attention to yourself with your own note | fotolia.de © hbrh # 163571314
Why rappers are rarely successful without trademarks
Almost all great rappers have other trademarks besides their music. Some of them are known for their independent clothing styles. The trendy styles change again and again.
At Run DMC it was the white Adidas sneakers in combination with the black clothes, black hats and the distinctive gold chains. This recognizability was one of the reasons for the success of rapeseed in the mainstream.
After all, an outfit serves in every culture to distinguish oneself from other subcultures as a supporter of a certain scene.
In the meantime, marketing is devising and implementing real images for artists. As a beginner, you don't have the means to put a big campaign to work for you - but you can do it yourself.
Thanks to YouTube, Facebook & Co. people are constantly being bombed with musical suggestions. If the faceless artist XYZ is listed there as one of many, wearing the same clothes everyone else, then he will not get the limited attention of consumers. A self-presentation is important in the rap business.
The right role models
Role models are good as long as you don't just imitate them. Inspiration means adopting elements or vibes from the artists, but interpreting them in your own way.
Why shouldn't an artist who imitates one of the top earners in the music business like Kanye West also be successful? People prefer to hear the original that they already know. And a copy (forgery) can at best be as good as the original.
Authenticity is the decisive criterion that is important in addition to the craft. And the best figurehead of a good MC.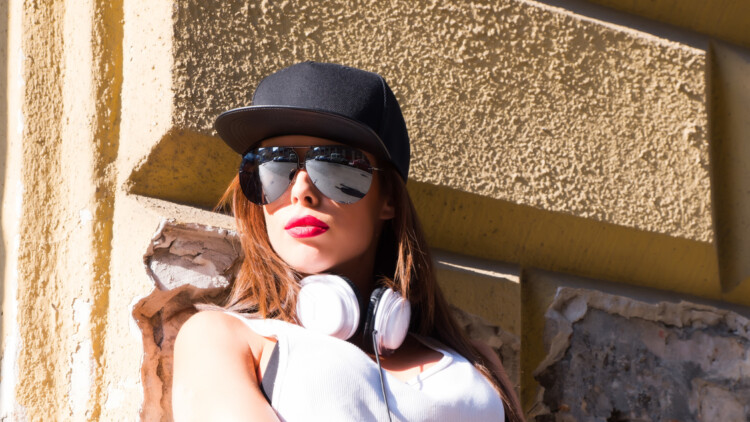 Find and cultivate your own style | fotolia.de © Spectral-Design # 172205736